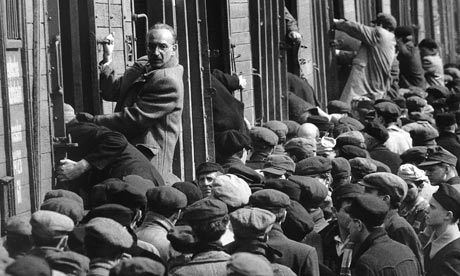 When the Jews were in the concentration camps, a few non-Jews were ready to risk their lives for these unfortunate souls. Oskar Schindler was a German who saved over 1,000 Jews by moving them from Plaszow labor camp to his hometown of Brunnlitz.
As trainloads of Jews arrived at the concentration camps, they were stripped of all that they possessed. These possessions were sorted out at a section of Auschwitz called 'Canada'. Back then, Canada was known to be a land of great riches, and the possessions of Jews were like riches to the Nazis.
It is estimated that 11 million people were killed during the Holocaust, where one million within them were children.